exhibitions & filmscreenings
opening of the SHOW#2 :   21. Juni 2012 at Gartenstudio Gallery, Naunynstr. 53, 10999 Berlin
with CROSSING SKOPJE by Cameracartell
and art work by Maria Cruz, Charles LaBelle, Lizza May David, Janine Eggert & Philipp Ricklefs, Alessandro Vitali
during 7th Berlin Biennale 2012
Skopje – Die vergessene Moderne
Eröffnung am 01. März 2012, Im Architekturschaufenster Karlsruhe
1963 wurde Skopje größtenteils von einem Erdbeben zerstört. Ein internationaler Wettbewerb und von der Unesco geleitete Wiederaufbauplanungen sorgten weltweit für Aufsehen. Heute kennt kaum noch einer Kenzo Tanges siegreichen Wettbewerbsbeitrag oder erinnert sich an das diesem zugrunde liegende sozialutopische Stadtmodell, geschweige denn, dass jemand Skopjes eigenartige Spielart moderner Architektur zur Kenntnis nähme.
Die Ausstellung zeigt die Planungen und Bauten der 1960er Jahre für Skopje, dokumentiert deren heutigen Zustand und macht die aktuellen Konflikte um die architektonische und stadträumliche Identität der Stadt zugänglich. Die Ausstellung wird kuratiert von Maren Harnack und Biljana Stefanovska.
"Crossing Skopje" von Cameracartell (Marte Kiessling, Stephanie Sarah Lauke, Vanessa Nica Mueller, Karsten Wiesel) wird während der Ausstellung als 3 Kanal Projektion zu sehen sein, und mit künstlerischen Arbeiten von Armin Linke, Jovan Balov und Wolfgang Thaler.
BLIND SPOT SKOPJE
April 2011, in Skopje, Macedonia
Exhibition, Filmscreening and discussion
and the filmic field trip "Crossing Skopje" through Skopje.
A cooperation between Cameracartell and NGO Kontrapunkt
more informations and participants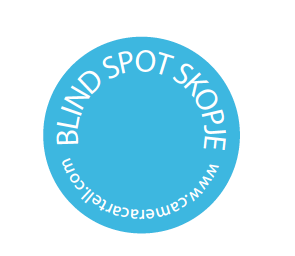 Border space  in between space –




Grenzraum aktiver Zwischenraum
Artist talk & discussion and Filmscreening with the invited Artists:
Farida Heuck und Jae-Hyun Yoo in cooperation with Cameracartell
24.03.2010 at 7pm, at Kunsthaus Hamburg
part of the exhibition  "von dritten Räumen" (About third spaces)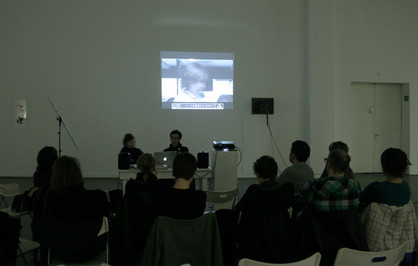 Are B

lack Box and White Cube DEAD ?
Exhibition, filmscreeening and lecture
December 2009
Gallery Melike Bilir and Metropolis Cinema Hamburg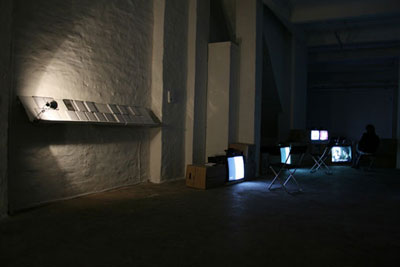 Gallery 138 New York
138 W. 17th 5th Floor, New York City
Movie night // November 2009
on Thursday (11/12), 6-9 pm
Artists, filmmakers and Artists Collectives:
Cameracartell / Cassandra Troyan / Stephanie Dodes / Jacob Sharff / Z Collective
Absence and presence
Cameracartell -Scenario III
filmscreening and videodiscourse
May 08- 10, 2009
at Hedah, center of contemporary Art, Maastricht, Netherland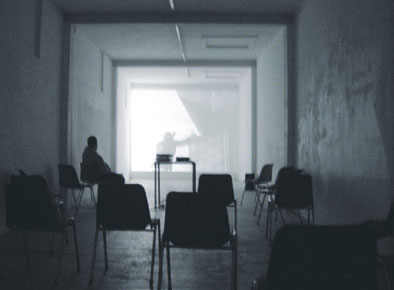 Cameracartell – Scenario II
October 2008,
Film Screening at KRAN FILM Collective, Place St Gery 26, Bruxelles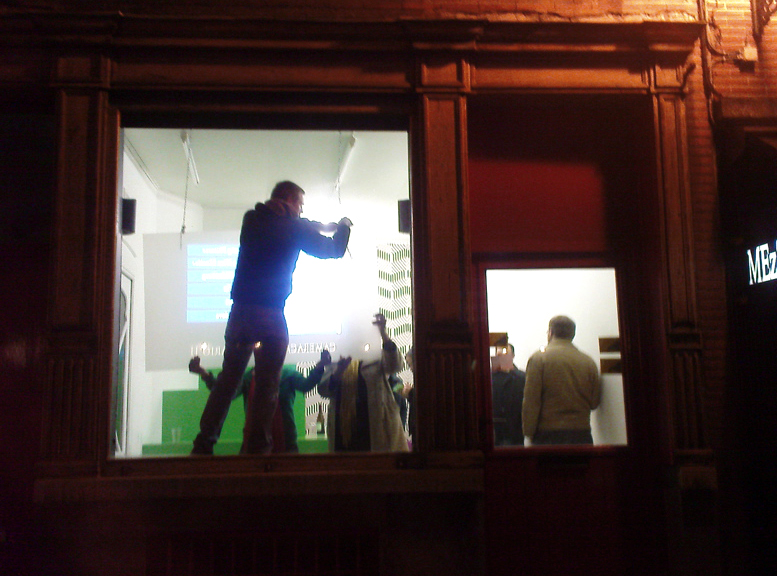 scenario I

– the view outside
exhibiton May 30, 2008
friday opening8 pm, Elektrohaus Pulverteich 1, Hamburg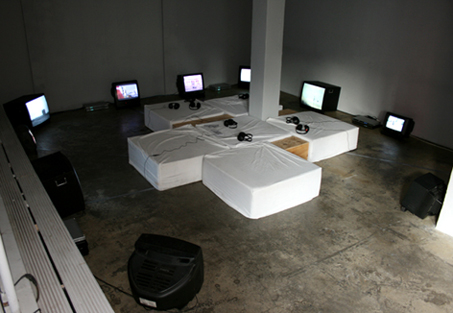 v @ Juni 12, 2008